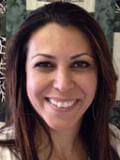 Dr. Gloria M. Barzi
Dr. Barzi received her DDS from Tehran University in 1994. After immigrating to the United States in 1998, she attended the Tufts University School of Dental Medicine and obtained her DMD in 2002. Shortly thereafter, Dr. Barzi established her own practice in East Bridgewater and has been providing caring and compassionate dental care and oral health services to the community for the past 16 years.
Outside the office, Dr. Barzi is kept busy by her two teenage children and chocolate lab, Coco! She enjoys cooking, traveling, running and cycling. In 2018, Dr. Barzi completed her first 85-mile Pan-Mass Challenge charity ride, raising over $4,000 for the Dana-Farber Cancer Institute. She is currently training for this year's PMC.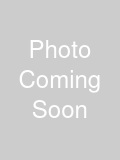 Dr. Cho
Check back soon to learn more about our periodontist!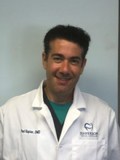 Dr. Paul Kaplan
Dr. Paul Kaplan, or Dr. Root as he is affectionately known in this area, has been practicing as an endodontist (root canal therapy specialist) in Rhode Island and Massachusetts for almost 21 years. He is a graduate of the University of Pennsylvania's School of Dental Medicine and Graduate School of Education. He received his specialty certificate in endodontics from the University of Buffalo School of Dental Medicine. Addionally, while at the University of Buffalo, he was awarded a Master of Science degree in the oral sciences for research he completed in the field of digital subtraction radiography.
Dr. Kaplan has been awarded many honors, including being chosen as "America's Top Dentist" in the field of endodontics for the past 15 years in a row, Rhode Island's top endodontist on multiple occasions and as one of Better Living Magazine's "Best Doctors for Rhode Island and Massachusetts."
In addition to treating patients in our dental office, Dr. Kaplan is also involved in the academic area of dentistry. He served as clinical instructor and professor at Boston University's School of Dental Medicine and Tufts University's School of Dental Medicine, where he taught post-graduate endodontic residents. Currently, he runs the endodontic department and teaches the AEGD residents at the UMass Memorial Hospital.
Away from the office, Dr. Kaplan performs cantorial concerts, teaches tennis and enjoys quiet time boating and fishing with his family.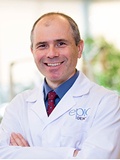 Dr. Ilya Livshin, DDS
Dr. Ilya Livshin immigrated to the United States in 1978 from St. Petersburg, Russia. After growing up in Brookline, MA, Dr. Livshin went to Boston University, where he received his bachelor's degree. He enrolled at Tuft University School of Dental Medicine where he received his DMD. Then, Dr. Livshin dedicated his dental expertise and his life to the United States Air Force. There, he completed an Advanced Education in General Dentistry at Bolling Air Force Base, Washington DC. With this program, he received hands on experience in complex dental restorative procedures, dental implants, root canal therapy, impacted wisdom teeth extractions, cosmetic procedures, migraine/myofascial pain therapy and IV and oral sedation dentistry.
Since then, Dr. Livshin has continued to refine his education, and he is especially committed to helping people with severe anxiety who have neglected their teeth for years. "Too many people live with pain, the inability to chew and embarrassing teeth because they are terrified of the dentist," he says, "and I want to provide these patients with access to care they need and deserve."
Meet Our Team
At East Bridgewater Dental, we have a diverse and experienced group of people working to provide our patients with the utmost comfort and quality of care. This includes maintaining a friendly and welcome environment for our guests while also being attentive and accommodating to their needs. To learn more about our services and team members, please call 508-378-3442 and schedule an appointment with our dentist in East Bridgewater, Massachusetts. We look forward to seeing you for a visit with Dr. Gloria Barzi.
Check back soon to learn more about our team members!